IMPORTANT NOTE: Our email address is bseagram@uniserve.com

If you are having trouble viewing this document, please download the latest Adobe PDF Reader.

Barbara and Alex in Asia - CLICK HERE
Cambodia and Laos Fundraisers 2013 - CLICK HERE
Click here to view our Free Lesson coupon
BARBARA'S NEW BOOK
DECLARER PLAY AT BRIDGE
Click here for more information
NEW DEFENCE cheat sheet
$12.00 - Order from Barbara Seagram @ bseagram@uniserve.com
OUR BRIDGE CLUB (GAMES not classes) location
Habonim Synagogue
5 Glen Park Ave.
6 blocks South of Lawrence West off Bathurst
See map
OUR SCHOOL AND CLASSES
Trinity Presbyterian Church 2737 Bayview Ave.
South of 401 on East side
Click here to view our new location map
Here is the Planning the Play of the hand software.

New interactive software Planning The Play of a Bridge Hand by Barbara Seagram & David Bird.
Cost: $29.95 incl. tax
(Reg: $34.95 plus tax)
The book on which this CD-ROM is based won the 2010 ABTA Book of the Year award. Now in interactive software, the user can play through all the examples onscreen, going through them as many times as necessary to understand the principles involved. This is an excellent piece of software for novice and intermediate players.
EBOOKS NOW AVAILABLE:

Several of Barbara Seagram's books are now available for download as an eBook. Visit Barbara Seagram's author page at www.ebooksbridge.com from Master Point Press.
Barbara Seagram's Pocket Guide to Conventions
by Barbara Seagram ($10.00)


Barbara Seagram's Bridge Cheat Sheet
by Barbara Seagram ($10.00)
This is a detailed summary of bidding that you can keep on your lap and refer to as you play! You can't live without it. Version 3.1


Barbara Seagram's Advanced Bridge Cheat Sheet
Conventions & More (Revised Version)
by Barbara Seagram ($12.00)
Bridge books and software are available by contacting us by email at bseagram@uniserve.com or calling (416)487-8321.
Barbara Seagram and her husband, Alex Kornel, are the owners of the Barbara Seagram School of Bridge, located in Toronto, Ontario. They teach well over 1000 students per year. They also run friendly duplicate games where players can hone their skills. There is always someone around to give advice and instruction. They also teach on cruise ships.
Barbara is the co-author of 18 published books (in addition to her textbooks and software) which are available in Chapters, Indigo, Barnes and Noble and most leading bookstores. They are also available for purchase (by emailing us) on this site.
Barbara Seagram & Alex Kornel are both Gold Life Masters.
Bridge is the most popular card game in the world, you will never get tired of it. Playing bridge, you will find companionship and develop friendships wherever you go. It is a wonderful way to meet people. You will stimulate your brain and dramatically decrease the chances of getting Alzheimers by playing this amazing game.
Thank you for visiting our site, we hope to hear from you.
Scroll down for more photos...
Barbara teaching at Seaside Oregon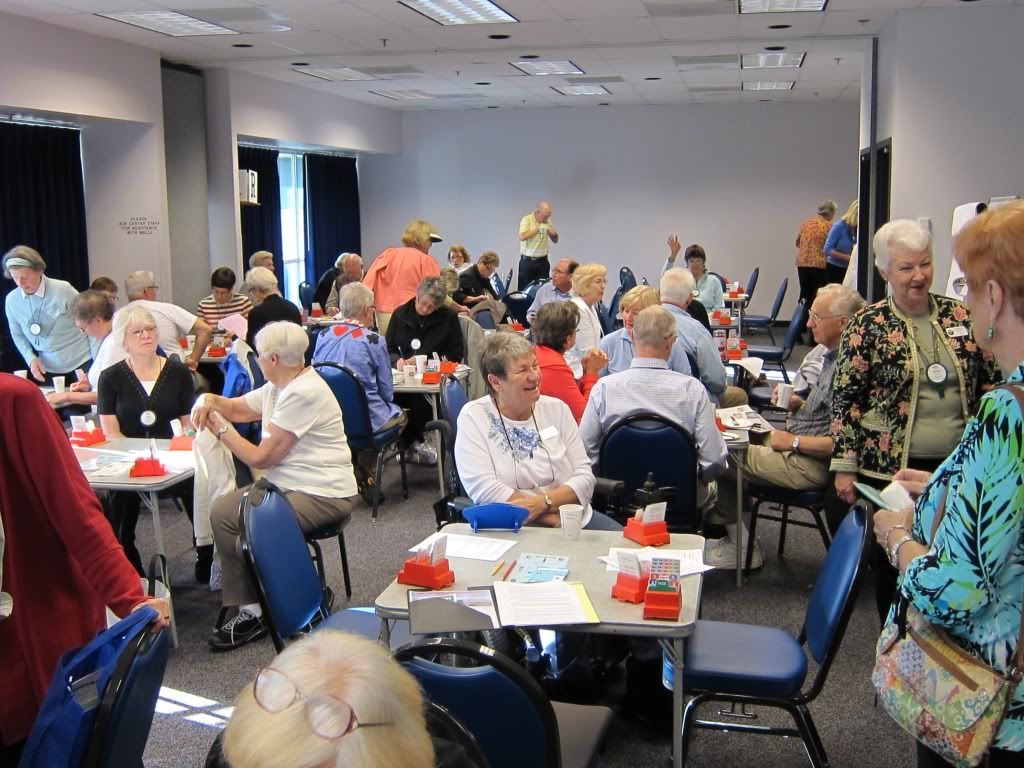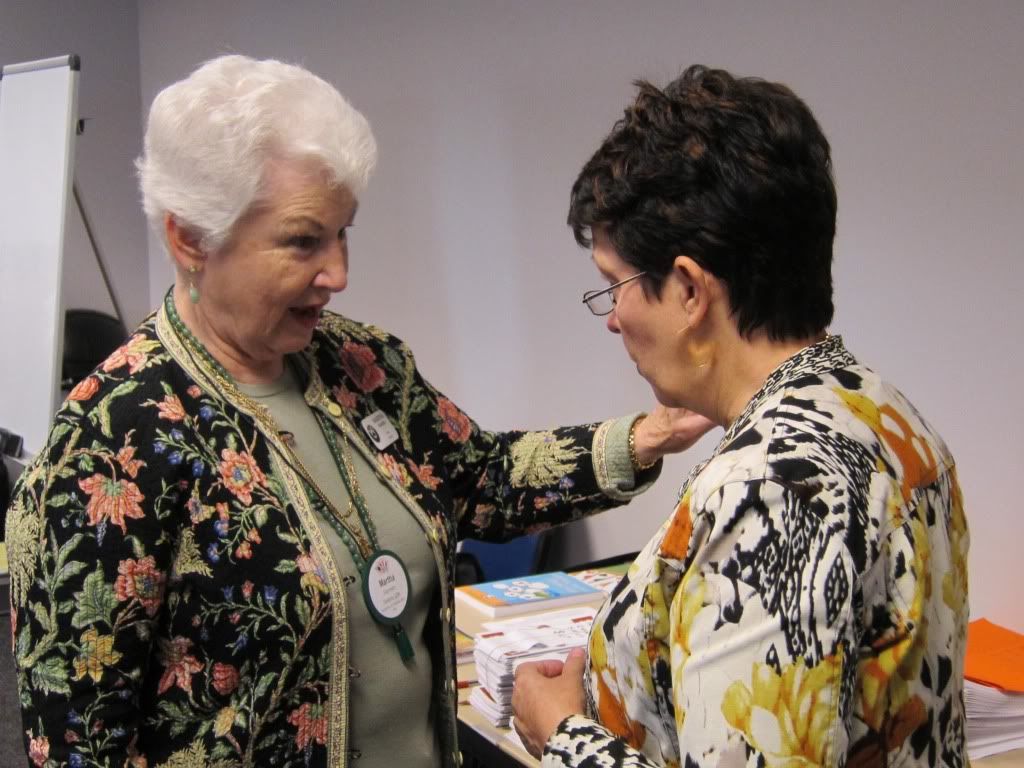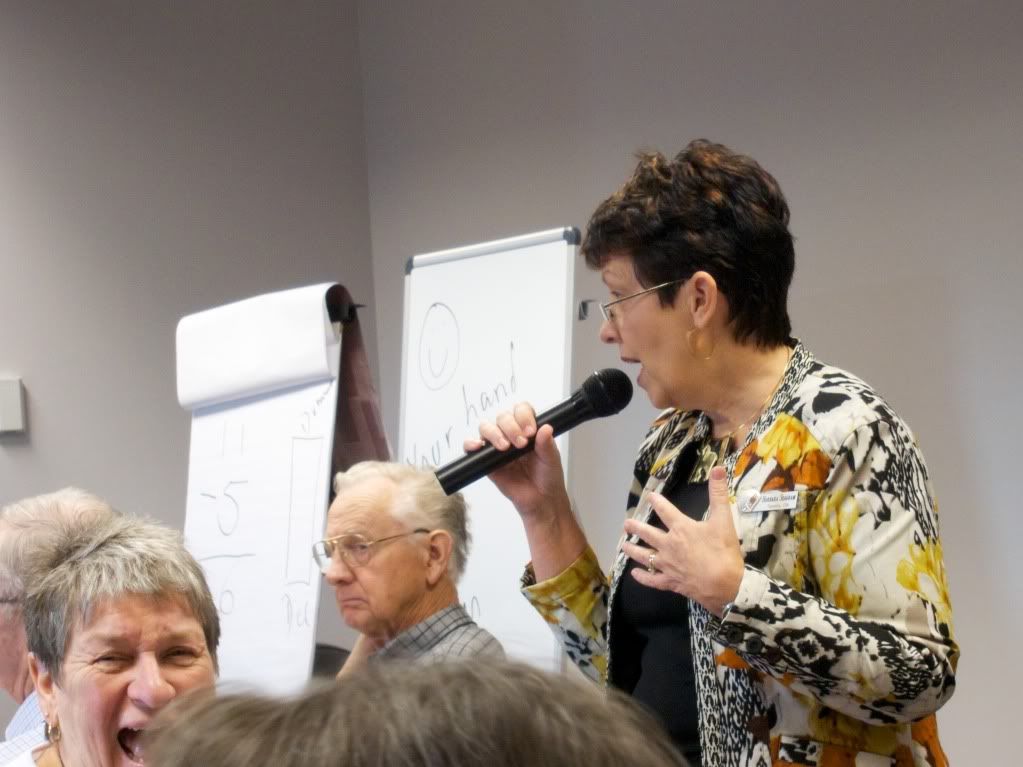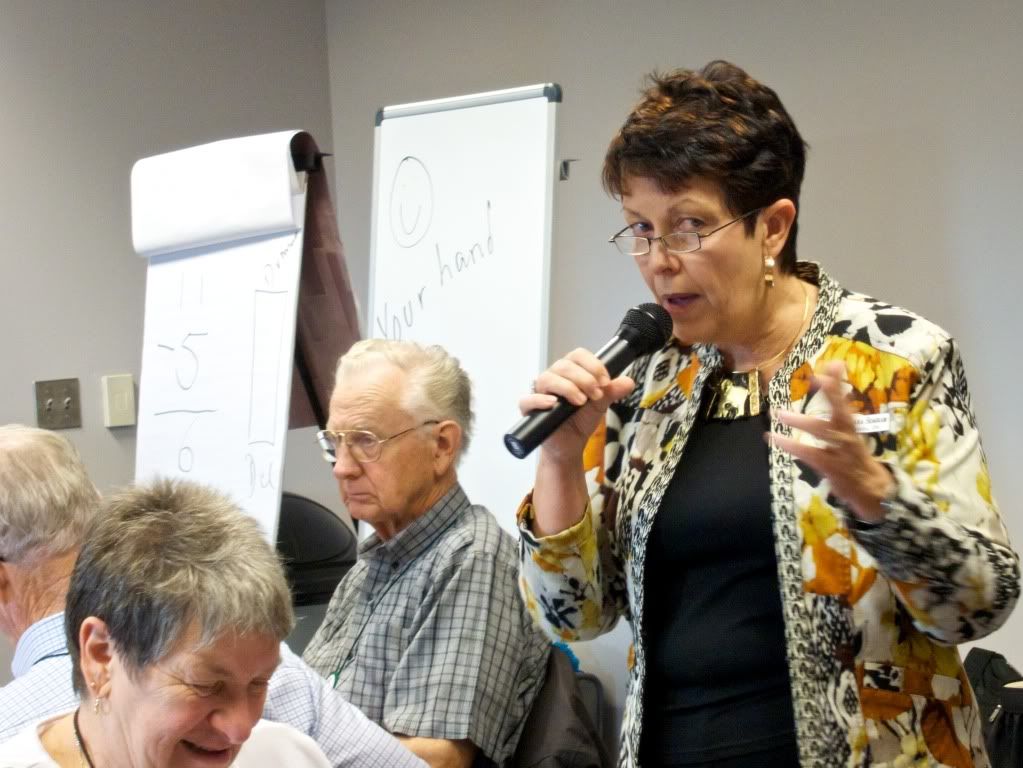 Barbara in Cambodia and Vietnam